PASSION EXOTIC + SHOWER
Is a massage during which we touch other person towards finally bringing passion into his entire body. Everyone who has experience in the technique could definitely say that it is a highly interesting and diverse massage therapy, including a great number of different moves. This massages requires serious preparation, knowledge and practice. This is indeed what all our parlor specialists have. Passion exotic + shower is the best that you could ever try!
GLAMOUR EXOTIC
Is like a touching a human – a tiny little ocean rinsing the shores of an exotic country. During this massage therapy, you will forget your body. After coming back, you will feel relieved from the stress which bothered you and did not let to enjoy life. The core-stone of the massage is to assess your physical and mental state and to perform the massage with certain accents allowing to join your body into a single entirety. For everyone who pursues for a good massage and a note of exotics!
GLAMOUR DOUBLE EXOTIC
I clearly cannot stay silent when someone says that massage does not need music, aromatherapy oils and candle lights. This is totally not true! Every detail is needed for a touch to be special. During the massage ritual, you will have an opportunity to select a bouquet of scents. Besides, unforgettable impressions will be strengthened by hands performing relaxing massage movements.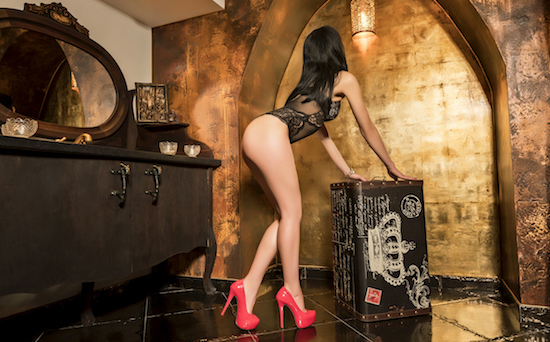 QUICK SHOWER
This massage ritual is made for everyone who lack time, are active or work intensively. The power of massaging water flows together with the touches of hands and entire body acts as an integrated, harmonious wholeness. It is a perfect solution for those who eager to save time, relax, revitalize body and to experience the feelings of pleasure.
GLAMOUR EXOTIC + SHOWER
Is a simple procedure affordable to all. However, the effect of home shower will never be the one you could experience in our parlor. In the process of this massage, a person feels particularly comfortable and pleasant, since his entire body is massaged. There is no doubt that this gives a deep sense of relaxation and removes muscular tension. Massage is adapted to the needs of every client. It is mostly recommended for those feeling stress, anxiety, and wanting to improve the sense of well-being. After such a procedure the soul will definitely feel happier for living in such an amazing body.
4 hand massage
Is unique as a great number of your body parts are stimulated in one time. You will feel relaxed, forget time, space and your body. The massage is slow, deep, aligned with many passive moves. Two is always better than one. A perfect gift for you or your beloved ones.