JUST CHOOSE YOUR TIME


30 Minutes Session


60 Minutes Session


90 Minutes Session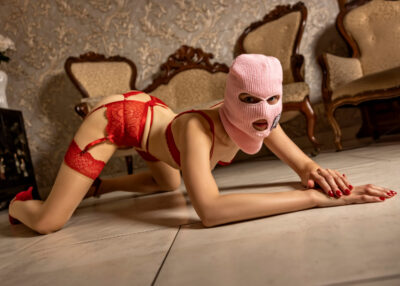 MASSAGE FOR HIM
Exotic massage is a complete relaxation not only for the body but also for the soul. The session involves massage of the whole body, using an exclusive technique, which means that during the entire massage you will feel the body, smell and passion of the masseuse. Carefully covering the whole body with essential oils, using gentle motions, she will slowly slide down your body, stroking you and your erogenous areas in a way no one else may have ever done before. You will be able to enjoy the reciprocal pleasure of massage...
MASSAGE FOR HER
Every woman wants attention, gentle caresses and a pleasant time for herself. We gladly offer you to enjoy our exotic massage, during which, after a hard day's work, a professional masseur using certified aromatherapy oils will relax your tense body with gentle motions. Throughout the session you can enjoy soothing music, pleasant aroma of essential oils and incense. At the end of the session, we will revitalize your body with a mist of rose water and treat you to a glass of a sparkling drink...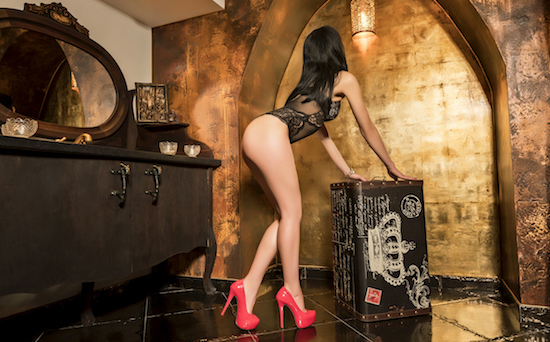 MASSAGE FOR STAG PARTY
Erotic massage is a great start to a party to relax and prepare for a stormy stag party. Treat your friend to our exclusive exotic massage. Only gentle hands and a naked body can mesmerise and allow to experience untold euphoria. If you want double pleasure and passion for your friend, you can order a massage with two girls. After the massage session, we will be happy to serve your friend a glass of a sparkling drink.
MASSAGE FOR COUPLES
Nurture your relationship and broaden your horizons. Treat yourself to our recommended exotic massage for couples. We offer a tailor-made massage, according to your wishes and secret fantasies, because we will truly try to fulfil them beyond your expectations. You will be able to enjoy a one-hour massage session with one or two girls, and you will also have time to spend with each other alone… We look forward to seeing you…
MASSAGE FOUR HANDS
This massage is unique in that it stimulates many parts of your body at the same time. You will feel a very deep relaxation, losing the sense of time and space, you will feel as if you want to stay in this moment forever. The massage is performed in slow, deep asynchronous body movements. It is always infinitely pleasant when two warm and gentle hands touch your body… Try to imagine what four experienced gentle hands can do.